Thank you!
ParadeRest wishes to thank all those who have and continue to dedicate their time, their creative input, their tickets, and their donations toward helping ParadeRest in its mission to show our gratitude toward the men, women, and families in service to our nation.
Financial Contributors
ParadeRest extends a tremendous gratitutde to those who continue to support ParadeRest financially:
   Virginia National Bank
Smith, Vicars, and Company
   Eagle Security Group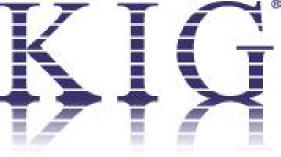 Kazi Investment Group
Buckingham Branch Railroad
In-Kind Contributions
SalesForce - In 2012, SalesForce dedicated a customized cloud-based software suite for ParadeRest to improve its technology capabilities.  More information is available through this statement.
Graham Saathoff - For the time and skills he has contributed to building this website.
Todd Goodale, Glenn Rust, Greg Saathoff, Ben Shaw, Elsie Thompson, Charles Werner
Participating Organizations - Tickets
The following is a list of venues who have participated with ParadeRest since its launch in 2009:
  
    The Paramount Theater - Charlottesville, VA
  University of Virginia Athletics
  University of Virginia Department of Drama
   McIntire Department of Music at the University of Virginia
   University of Virginia Heritage Theater Festival
   University of Virginia John Paul Jones Arena
    Ash Lawn Opera
    Charlottesville Chamber Music Festival
     Charlottesville Ballet
Barter Theatre
    The nTelos Wireless Pavilion
  Charlottesville Newsplex
    Charlottesville Radio Group
Individual Contributions
ParadeRest greatly values the personal relationships it has with those who have contributed in both time, material, and money to make the Program a success in Central Virginia!
Eric Arllen · Eugene Bogen
Suzanne and Robert Brooks · Glenn Rust and Meghan Crider
William and Cassandra Dittmar · Jay Ferguson
Randy Huffman and Family · Jeff Karnes
Alton Keel · Mark Krebs
Diane Kotras · Kathleen and Scott McClelland
Frank and Judy Mueller · Mike Murphy
Jim and Susan Neale · Roger and Sally Nisley
George Rapport · Greg and Andrea Saathoff
Elsie and Mac Thompson · Carolyn Underwood
Susan Vernon · Charles and Heather Walker
Jill Whitley and Family